Children's Video Book Readings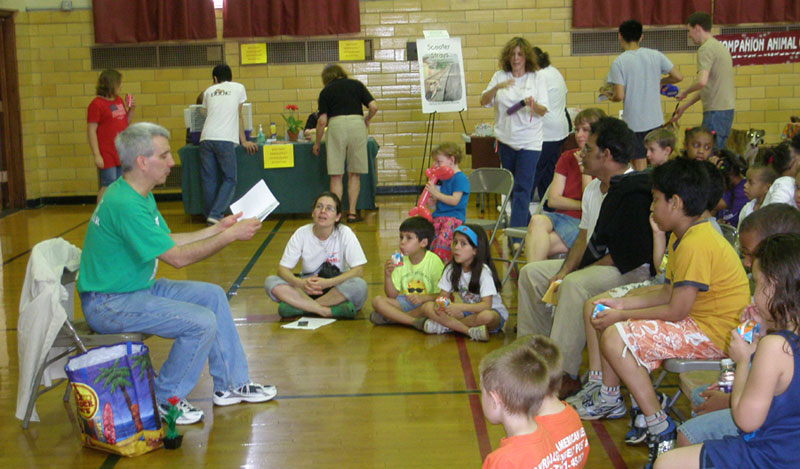 'Fish is Fish' is the story of a tadpole and minnow who are friends in the pond. These two friends live happily in the pond until the tadpole becomes a frog and leaves. He brings back fantastic descriptions of the outside world.

Little Fish has all sorts of fishy friends in his underwater home, but loves one of them most of all.

Scholastic author and illustrator, Peter Raymundo, presents a special reading with the important message to always be yourself.

On this episode of Story Time, EMS Fire Captain Andrew Hill is reading The Bravest Fish Saves the Day, by Matt Buckingham.

Mr. Fish and his friends have noticed something strange in their ocean—a big, big MESS! How did it get there? What can they do about it? The closer they look, the more they see where the mess came from . . . and they'll have to work together to get rid of it. This newest jacketed hardcover in the New York Times–bestselling Pout-Pout Fish series will teach little guppies how to take responsibility for their actions and for the environment.

The Rainbow Fish is written and illustrated by Marcus Pfister and read by Ernest Borgnine. A story about a beautiful fish who learns to make friends by sharing his most prized possessions.

The story of the three fishes is an interesting and engaging one. It is also one of the popular moral tales from the Panchatantra tales.