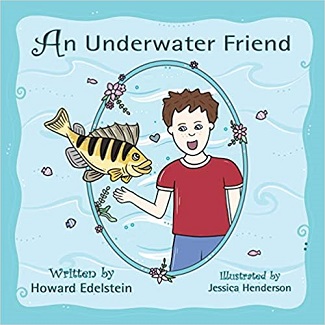 "Timmy woke up early and rushed to his parents' bed to make sure his dad was awake. He'd been looking forward to this day all week. Today Timmy's dad was taking him on his first fishing trip, and he was so excited! " But the lesson Timmy would ultimately learn wasn't the one he was expecting…
Fish Feel has created "An Underwater Friend," a book to help children (and adults!) realize that fishing is cruel, and that we should have compassion and respect for fishes and for all animals.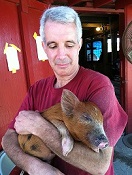 Author Howard Edelstein explains: "'An Underwater Friend' is the story of a boy who befriends a fish he caught and realizes that a friendship can develop between any two individuals. It makes the reader aware that we all have feelings, and that we should treat everyone, including our animal friends, as we would want to be treated: with respect and compassion."
Howard is a Fish Feel board member who has been active in animal protection since the 1980s. He now helps humans and other animals after disasters, and with sheltering animals during cruelty cases. Howard's other books are "Ready or Not, Here it Comes," about planning for the animals in your care in the event of a disaster, and "Scooter Strays," an interactive children's book about the dangers a stray dog faces.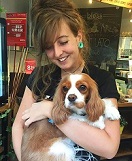 The book is beautifully illustrated by Jessica Jane Henderson, an animal rights artist from Scotland who creates colorful and thought provoking art to inspire people to be kind to animals. Since 2014 Jessica has been traveling the world to spread the vegan message. Jessica's work is viewable on Instagram: @jessicajaneillustrations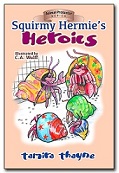 An Underwater Friend is published by Who Chains You: "Books for those who believe people—and animals—deserve to be free. Our mission is singular: to amplify the voices of the animals through the empowerment of animal lovers, activists, and rescuers to write and publish books elevating the status of animals in society." Among its many other books, Who Chains You has also recently published "Squirmy Hermie's Heroics," a children's book about the plight of hermit crabs in captivity.
An Underwater Friend is available in paperback ($12.97) and Kindle ($3.97; also available as part of a subscription to KindleUnlimited), and soon in Audiobook. Discount pricing is available for animal nonprofits.
You can also request an autographed copy. Here's how to preorder and prepay:
Send a check for $15 (for each copy, which includes shipping) made payable to Fish Feel:
FISH FEEL
1200 Tanley Road, Silver Spring, MD 20904
Another option is to purchase the book through PayPal, requesting a copy of the book in the note section.
One other alternative is that for a $50 donation to FISH FEEL the donor may request and receive a free copy of the book.